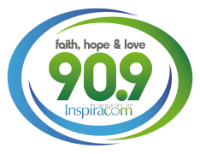 Big Time Promotion


90.9 KWRB Event Promotions

90.9 KWRB is a non-commercial, 501(C)3 non-profit radio station. Because of our licensing arrangement and FCC guidelines, 90.9 KWRB can only promote events for other non-profit 501(C)3 organizations. This should include most non-profit organizations and churches.

If you do not have 501(C)3 status, 90.9 KWRB can not promote your event beyond the Community Calendar.

To protect the sound and the integrity of our broadcast day, 90.9 KWRB needs to limit the amount of promotional time on our airwaves. The earlier we know of your interest in promoting an event, the better we can serve you. Promotional time is sold by the week.
$300 is the cost to promote your event for 1 week.
1 Week of promotion includes:
30 second spot
Airs 4 times each day
Monday through Friday
The spot will air once in each part of the day:
Morning 6am-10am
Mid-Day 10am-2pm
Afternoon 2pm-6pm
Evening 6pm-10pm
Other guidelines:
The spot will be produced "in-house" with 90.9 KWRB staff and resources.
Plenty of advance notice is vital: 2 weeks necessary, 6 weeks preferred.
As with anything that is aired on 90.9 KWRB, we reserve the right to edit event information or refuse to promote an event that we determine is not a good "fit" with our station or audience.
For Big Time Promotion opportunities, please contact Samuel at our station.
Send her an email here.
Local: 520.452.8022
Toll Free: 877.909.5972